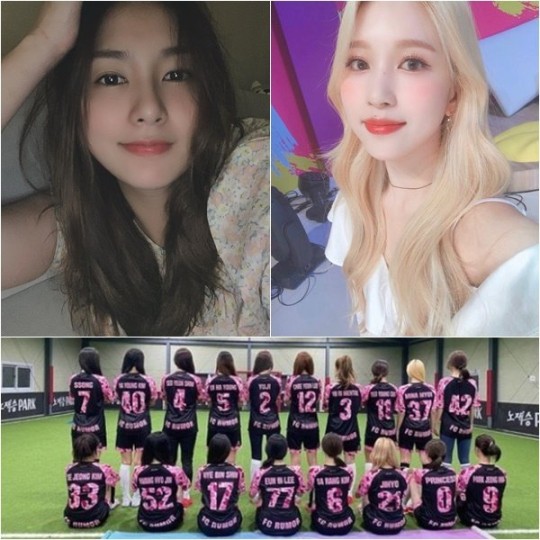 Oh Ha-young, a member of the group Apink, has finally decided to leave an all female idol soccer team "FC Rumor W." On the 11th, Oh Ha-young said during a live broadcast on Naver V, "I turned on the broadcast because I wanted to talk about this," and added, "The girl group soccer team came out after my birthday."
"TWICE Jihyo and Mina also left the team" she said. "We did not leave because of misunderstandings, but because of speculation, and the people around us might be hurt from it and be misunderstood and be upset."
She wanted to post video and photo evidence to clear any misunderstanding, but did not in order to not affect other people around her. However, some fans referred to the FC Rumor men's soccer team and criticized "Isn't it a social gathering to make boyfriends openly?" Eventually, as the controversy continued, some members such as Oh Ha-young, Jihyo, and Mina withdrew from FC Rumor W.

The latest Netizen Buzz
1. Really… I don't know why? it's really good for idols to have a healthy hobbies for them and for motivating fans as well.
2. Wow… Why are they really stopping their hobbies like that? Crazy things…
3. Wow, I'm so sorry for the idols…….
4. It's a shame
5. It's what their anti-fans started ㅉ
6. Whether it's a social gathering to make a boyfriend or not, it's a hundred and a thousand times better to meet the right person while playing soccer than to meet through a strange path.
7. Oh, that must be really hard. Idols
8. Idols don't live 24 hours in prison.
9. Poor Idols
10. The comments and fans are what caused this..