Lookin' good with a #Galaxy 👀 – which upcoming release are you looking forward to? #SamsungEvent #BTS@BTS_twt @BTS_bighit pic.twitter.com/4jG4aCbBkR

— Samsung Mobile (@SamsungMobile) August 5, 2020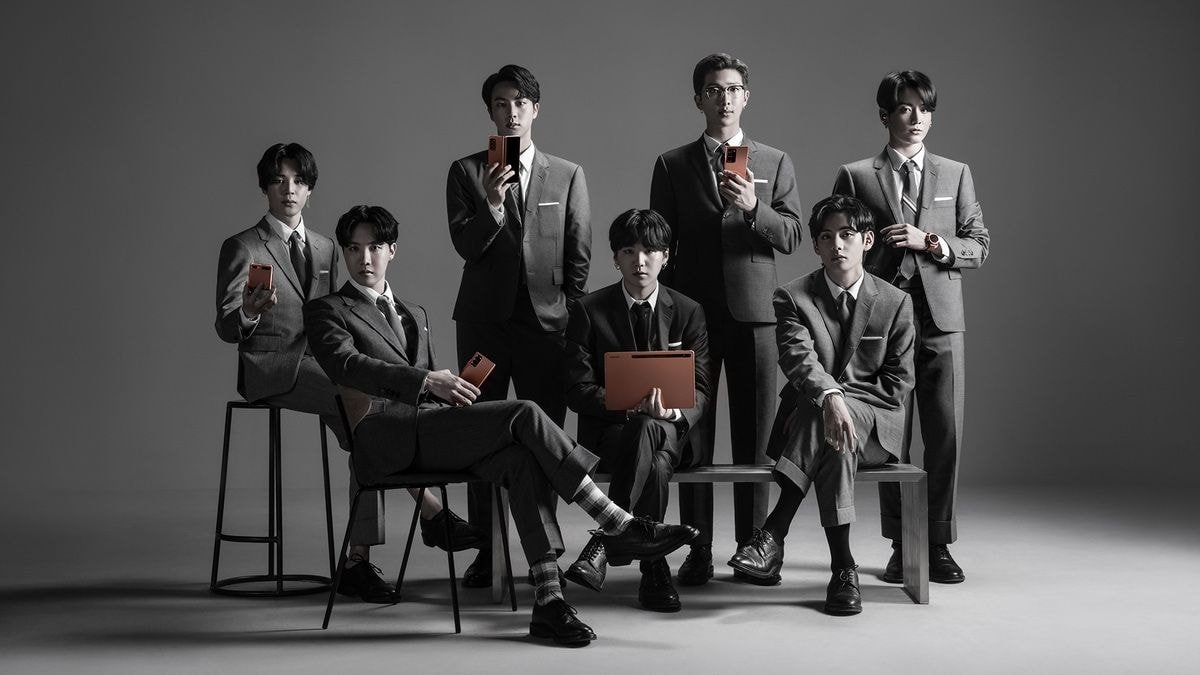 Source: TheQoo
1. I'm so cool in a suit boy group.
2. After that, the taste of large companies is good
3. J-Hope pose came out the best, and Sugar and V are low chairs, so it will affect the pose and V is scared.
4. Big companies are different
5. Now it's not a boy group, shouldn't it be a grown-up?

6. Samsung image itself seems to be refreshed because it is wearing a suit and holding the Galaxy line.
7.  🐥(Jimin)Galaxy Z Flip (Bronze)
🐿(J-Hope)Galaxy Note 20
🐹(Jin)Galaxy Z Fold 2
🐱(Sugar)Galaxy Tab S7/S7+(?)
🐨(RM)Galaxy Note 20 Ultra
🐻(B)Galaxy Buzz Live
🐰(Jungkook)Galaxy Watch 3, Galaxy Buzz Live
8. Not really feeling J-Hope and Sugar

9. It's all good, but it's a pity that Jungkook came out slightly awkward because of one of the knees. Wow, Hoseok's legs look scary and long.
10. V I wasn't holding anything, so I was proud of the model hahahahahahahahahaha