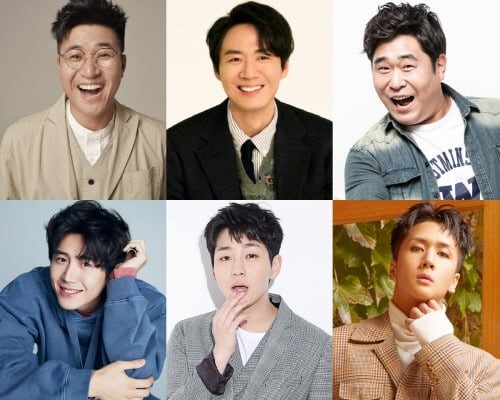 KBS entertainment '1 night 2 days', which has halted productions for a long time due to Jung Joon-young's illicitly recording and sharing sex videos online.
The show plans on starting season 4 with new members. KBS said that actors Yeon Jung-hoon, Kim Seon-ho, Moon Se-yoon, Kim Jong-min, Dindin and Ravi have confirmed their appearances on "1 Night 2 Days" season 4 due to broadcast next month. The lineup stars all new faces, except for Kim Jong-min.
The five newcomers are in charge of making the show brand new and fresh while Kim Jong-min, who is a "one night and two days veteran", will take on familiarity and center.
1 Night 2 Days was reorganized in nine months after the illegal incident with Jung Joon-young on March, is a longevity entertainment show that has been loved for more than 10 years since its first broadcast in 2007.
"The combination of entertainment veterans and fresh members who were not seen in the entertainment industry will create a new '1 night and 2 days' that I have never seen before," said the PD "I will show the upgraded season 4 with the specialness of only '1 night and 2 days'.
On the other hand, '1 night and 2 days' season 4 starts shooting in mid-November and starts broadcasting in December.
Original Post : Naver
1. [+613 -80] Except for Moon Se-yoon, the worst casting of all time
2. [+300, -18] I like Kim Seon-ho
3. [+266 -43] Jong-min's character is cliché and won't last long other than Moon Se-yoon.
4. [+60 -14]  Cha Tae-hyun, please come back.
5. [+55 -15] One night and two days is best when Kang Ho-dong, Lee Seung-gi, Eun Ji-won, Lee Soo-geun, and MC Mong
6. [+43, -0] But when you're young, you have to be young and passionate
7. [+38, -1] Why is Kim Seon-hoo good?
8. [+32, -4] The only person im looking forward to is Kim Seon-ho…
9. [+28, -8] I know Kim Jong-min would be there! I don't see him!
10. [+23, -1] There's no professional MC to lead