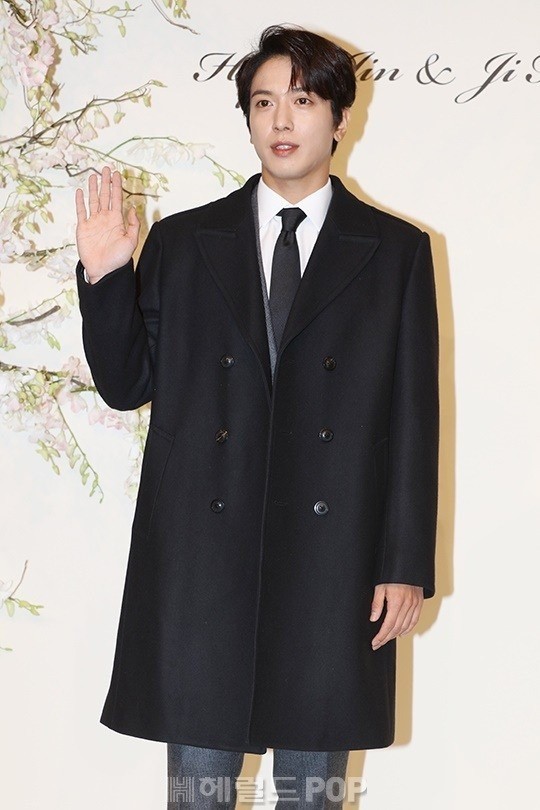 "Thanks to everyone for cheering me on , I am in good health and able to complete my military service"
In the morning of November 3, Jung held a military discharge ceremony in a designated meeting place in Gwangwon Province. Welcomed warmly by around a thousand fans in attendance, the handsome and talented idol gave his humble greetings to everyone."Thanks to your support, I was able to finish my military service well and it was an opportunity to develop myself more during my military life. "The military service period was never in vain, and I will show you more amature and wonderful things based on this precious time."
Jung Yong Hwa, who entered the recruitment training center of Hwacheon 15th Division of Gangwon Province on March 5 last year, completed the basic military training for 5 weeks and joined the "Phoenix Unit" or the 702 Special Assault Regiment in Second Corps which is of the most elite special forces of the Army infantry, and Jung Yong Hwa has accomplished all the training with excellent grades and has been a model military personnel.
Starting next month, we will hold concerts and fan meetings at home and abroad to meet the fans we have been waiting for. He has also been active as an actor and is considering and reviewing several drama proposals and will return to acting next year.
Original Post : Naver
1. [+4399, -510] But i remember!
2. [+329, 173] Congratulations on your discharge!
3. [+487 -362] Congratulations all over Jeong Yong-hwa.
4. [+364 -252] That's great. Commando Jung Yong Hwa!
5. [+218 -117] I have been struggling with my military life and hope only good things in the future
6. [+121, -42] Selected as a top-class fighter, promoted early, won the best training award. Jeong Yong-hwa was a model soldier.
7. [+107, -32] Jung Yong Hwa Special Forces is cool. I'll look forward to your activities.❤
8. [+25, -4] let's not forget about Jung Yong Hwa stock insider trader case
9. [+84, -21] Special Forces! Great! ~ I support
10. [+22, -0] joining the military eliminates controversy like nothing happened?