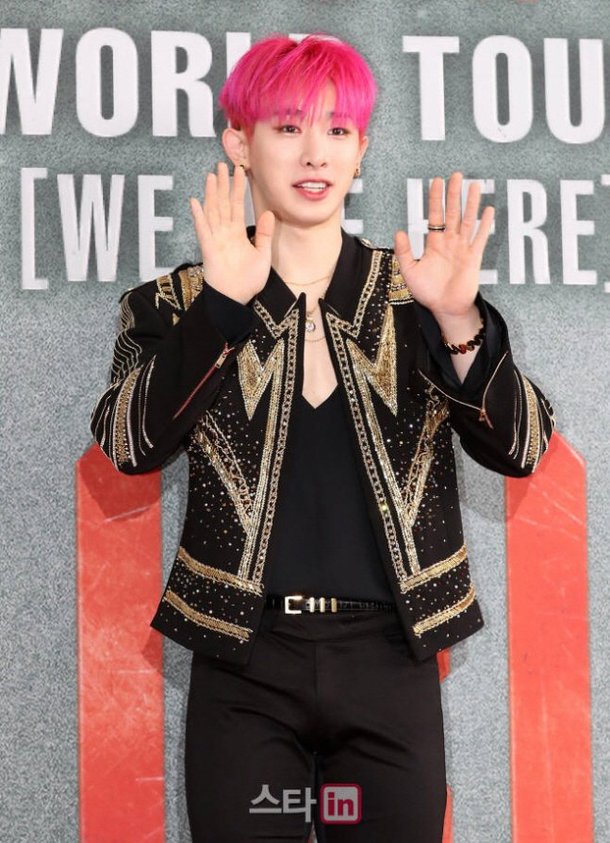 Starship Entertainment "We did not know about the marijuana and money" Contract Terminated
"We decided we could no longer maintain our contract with Wonho in connection with this incident. We will terminate the contract with Wonho as of November 1, 2019."
Won-ho of Monsta X (real name Lee Ho-seok) has been released from his management agency Starship Entertainment. This is because allegations of marijuana smoking have been raised in the past, and police have been found to be investigating.
"We decided we could no longer maintain the contract with Wonho in relation to the case," Starship said. As a result, we will terminate our contract with Wonho as of November 1, 2019. "We feel a heavy responsibility for the inconvenience to many people in this incident and will try to do our best till the end and faithfully work on the investigation. We apologize to the fans who really care about Monster X , again we are sorry."
Original Source : Nate
Post Rating [+239, -4]
1. [+1356, -15] That was bad
2. [+1255, -2] Just send it away
3. [+1144 -12] That was quick.
4. [+93, -0] Juvenile is the worst too, and I don't know what he's doing. pathetic.
5. [+31 -0] Is he gay? that would be the most shocking thing
6. [+32, -0] Debuting yourself was a waste to the team
7. [+16, -0] When you're making an idol group, please look into the past.
8. [+12, -0] a criminal record of theft
Even marijuana.
You've been hiding your life.
I'm sure you saved a lot of money.
9. [+22, -1] Then lets get fans together and pay back debt ㅋㅋㅋ (kakaka lol)
10. [+8, -0] Marijuana ㅋㅋㅋㅋㅋㅋㅋㅋㅋㅋㅋㅋㅋ (kakaka lol)