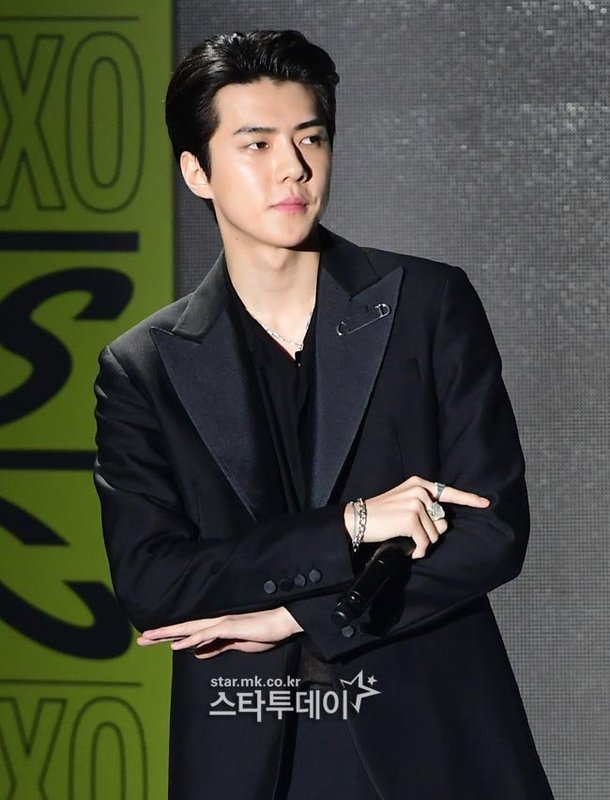 Boy group EXO Sehun (real name Oh Se-hun, 25) became an owner of a building. He purchased the Sangdo-dong station area building under his own name for KRW 3.35 billion.
According to the real estate industry on the 16th, Sehun paid the balance in November after signing a back ground-sized building (land area 199.60㎡ total floor area 705.13㎡) of 6 stories above ground and 1 basement in Sangdo-dong, Seoul, in September.
According to the Eight Building Real Estate Brokerage Corporation, the building purchased by Sehun is located on the side of the Seoul Metropolitan Metropolitan area, with high visibility and low vacancy.
An official of the eight building said, "The building volume ratio is 291.89%, which is 41.89% (about 25.23 pyeong)." Explained.
Earlier, EXO Chanyeol showed up in a entertainment program and became a landlord. Chanyeol said,  "I am making money by making money from my own business rather than by my personal activities," said Chanyeo " I became a landlord two months ago."
via Nate
The latest Netizen Buzz
1. [+1652, -31] All the buildings in Korea are bought by entertainers.
That's why kids are trying to be celebrities these days.
2. [+1078, -181] It's been 10 years since he debuted, and I think he can buy 30 billion dollars instead of 3 billion.
3. [+895, -74] I envy you…young, handsome, tall, building owner…
4. [+58, -17] Real Young & Rich Handsome
5. [+56, -15] Chanyeol said he was excited about being a building owner every time he broadcasted.

6. [+28 -2] I think it's hard. Does SM make a lot of money? But he's a top idol.
7. [+29, -3] I'm worried about the price of a 1.4 million won credit card. 3.3 billion won building… too envious
8. [+28, -2] I'm a student of similar age.
9. [+24, -3] I guess the world of entertainers buying buildings is a big trend these days.
10. [+16, -2] Buying or not, you're only helping the common people feel dismayed