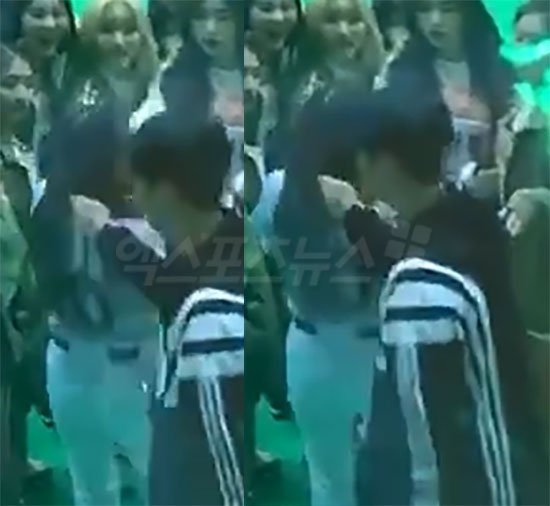 2020 New Year's Special Idol Star Athletics Championships A staff member was spotted grabbing the hair of a female cast member during recordings.
On Tuesday afternoon, a video clip was posted on Twitter showing one of the recordings from MBC's entertainment program "2020 New Year's Special Idol Star Championship," which took place at Namdong Gymnasium in Incheon on the same day.
The video showed a male staff member pulling on the back of the hair of Chuu from girl group Loona.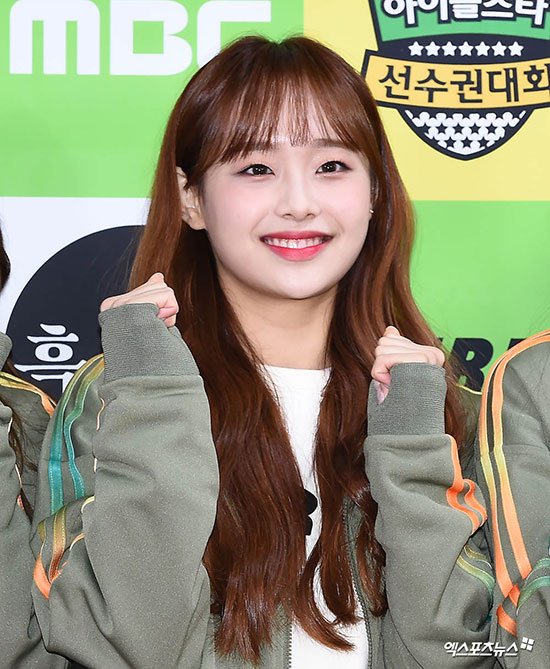 There was no sound in the video, but when you look at the screen, there is no answer even though the man called her, she who too focused on other things, and it seems that the man approached her from behind and pulled on her hair slightly.
The video has become a controversial issue on social networking sites and the Internet. The video publisher said, "Isn't it too much to pull on her hair? Why wouldn't you just touch her shoulders?"
While other Twitter users are also siding with the hashtag #Ayukdae_Staff_Apology Year," the video is spreading across various Internet communities, sparking controversy.
The video has garnered 1.07 million views as of 8:40 a.m. on Tuesday, drawing keen attention.
via Nate
The latest Netizen Buzz
1. [+168, -2] Even if one tries to hide one's character, one's words and deeds are often revealed.
The scene shows how the staff was doing.
Young rookies being looked down upon.
It's MBC. Cut that staff out.
2. [+123, -3] Why are there so many people who are not normal?
3. [+1 -0] Are there a lot of grown-ups who are too young to be mature? Teasing and ignoring children
4. [+5 -0] Are you in a strong position to catch a girl's idol hair while you're just a staff member, not a pd?
5. [+5, -1] The Girl of the Month Chuu

6. [+28 -2] There are alot of assholes in the entertainment industry.

7. [+1, -1] are you kidding me?
8. [+1, -1] You're crazy. There's a lot of bad guys out there. You're pulling her hair? a bad son of a bitch.
9. [+1, -1] He's working at the station, so he thinks he's the one.
10. [+42, -0] Not only that person, but the broadcast staffs really do whatever they want