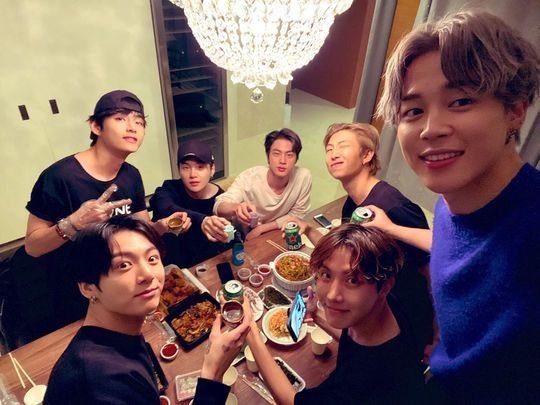 BTS dinner was unveiled.
Jimin took to Twitter and wrote "Thanks to you guys who were with us this tour, we are all smiling like this ☺️ Seriously thankyou and I want to tell you that I love you once againI love you" and posted a photo.
The picture showed the members enjoying a late night snack together with cheery faces after completing their concert stadium tour.
Original Post : Nate
I will update with netizens post comments if there are some