Pocket Girls Members Profile: Pocket Girls Facts
Pocket Girls (포켓걸스) is a female Racing Model Kpop group under MissDica Entertainment which is a racing car model agency. The group currently has 3 members but debuted with 4. They were created as a way for the company to promote their models , hence there would be a lot of interchangeable members. Pocket Girls debuted on April 10, 2015 with the Single "Bbang, Bbang" (빵빵) and their official members count currently stands at 3 with 8 former.
Pocket Girls Official Accounts:
Offical Website = Daum Cafe: pocketgirls
Facebook: pocketgirls
Youtube Account / Vevo
Instagram: pocket_girls / Yeon Ji / Celine / Ha Bin
MissDica Home Page
Sub Unit: Yeon Ji ( as a soloist )
Publisher : Danal Ent
Pocket Girls Members Profile:
Yeon Ji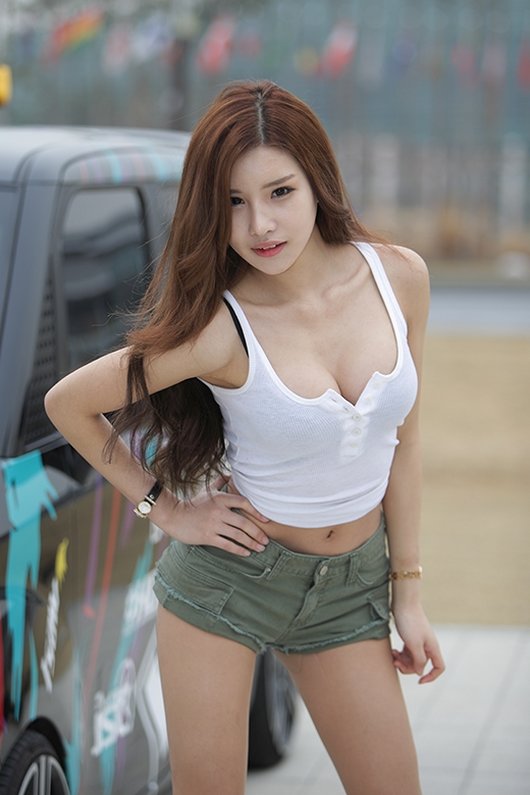 Birth Name: Jieun Yeon (연지은)
Stage Name:  Yeon Ji (연지)
Position: Leader, Vocalist
Birthday: Wednesday August 25, 1993
Zodiac: Virgo
Height: 170 cm (5'6″)
Weight: 48 kg (106 lbs)
Blood Type: A
Home town : Ulsan, South Korea
Instagram: N/A
Facts: The only member who remains from the original line up

Habin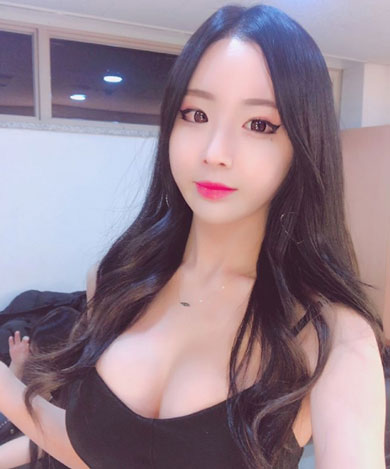 Birth name: Youngkyung Oh (오영경)
Stage Name: Habin ( 하빈 )
Position: Vocalist
Birthday: Sunday February 20, 1994
Zodiac: Pisces
Height: 165 cm (5'4″)
Weight: 46 kg (101 lbs)
Blood Type: A
Instagram: N/A
Notes: Joined Pocket Girls in March 2016 as the 5th member.
Celine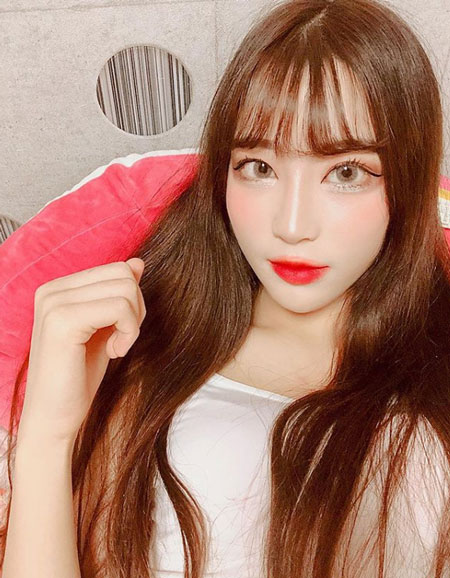 Birth name: Celine Choi
Stage Name: Celine ( 세린 )
Position: Rapper & Vocalist
Birthday: Monday March 4, 1996
Zodiac: Pisces
Height: 165 cm (5'4″)
Weight: 46 kg (101 lbs)
Blood Type: O
Instagram: N/A

Members who are no longer in the group are listed below
Junhee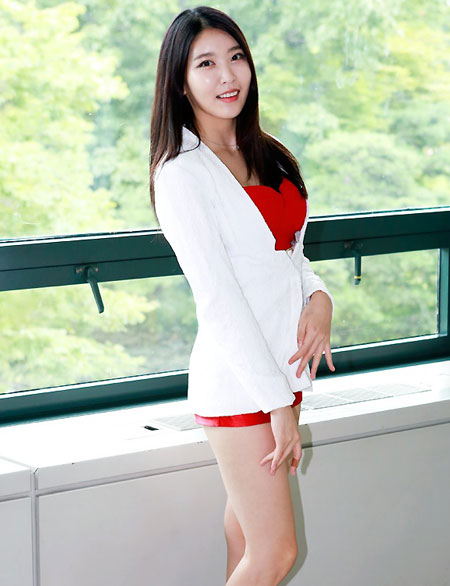 Birth name: An Sol Hee (준희)
Stage Name: Junhee
Position: Vocalist
Birthday: Thursday January 6, 1994
Zodiac: Capricorn
Height: 163 cm (5'4″)
Weight: 43 kg (94 lbs)
Blood Type: A
Home Town: N/A
Instagram: N/A
Pocket Girl Facts: Debuted as solo singer 2012 under the name of Blueberry (블루베리) with the song " You are My Love and Destiny" and wasalso part of a girl band called Scarlet (스칼렛) under the stage name Ra Byeul.

Former Members:
Sea


Birth name: Jiyoung Go (고진영)
Stage Name: Sea (세아)
Position: Ex – Leader, Vocalist
Birthday: Thursday April 1, 1993
Zodiac: Aries
Height: N/A
Weight: N/A
Blood Type: N/A
Instagram: N/A
Notes: Debuted as the leader of the group on April 10, 2015 and left the group 4 months later on August 2015.

Soyoon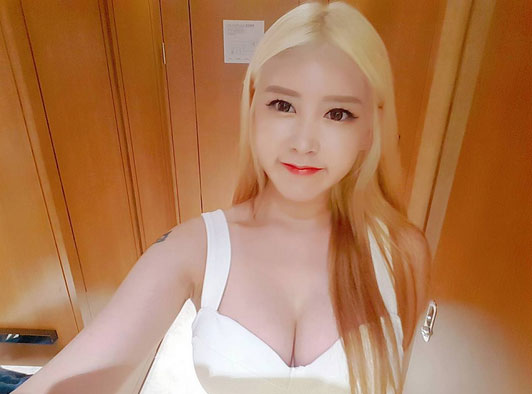 Birth name: Hyeseon Moon (문 혜선)
Stage Name: Soyoon
Position: Rapper & Vocalist
Birthday: Thursday April 26, 1990
Zodiac: Taurus
Height: 170 cm (5'6″)
Weight: 48 kg (106 lbs)
Blood Type: B
Home Town: Busan , South Korea
Instagram: N/A
Pocket Girl Facts: Original Member who debuted on April 10, 2015 , left October 2016

Min Chae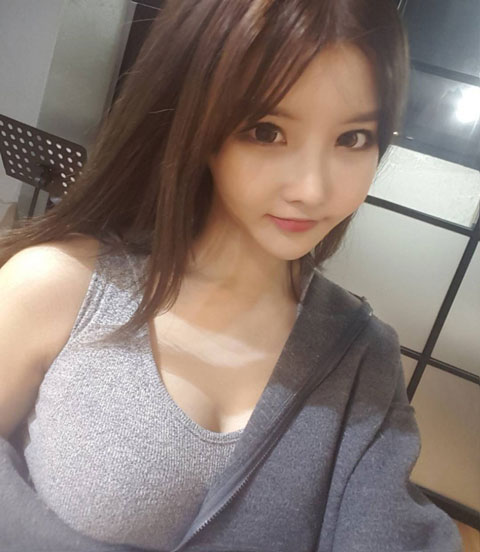 Birth name: Seonye Kim (김선예)
Stage Name: Minchae
Position: Rapper & Vocalist
Birthday: Monday September 5, 1994
Zodiac: Virgo
Height: 165 cm (5'4″)
Weight: 47 kg (103 lbs)
Blood Type: A
Home Town: Busan, South Korea
Instagram: N/A
Pocket Girl Facts: Joined on February 2016 and left in November 2017

Chae Ah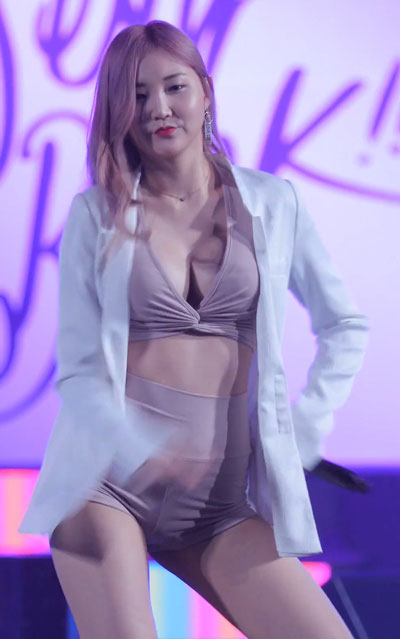 Birth name: Bang Chae Ah (채아)
Stage Name: Chaea
Position: Vocalist
Birthday: N/A
Zodiac: N/A
Height: N/A
Weight: N/A
Blood Type: N/A
Home Town: N/A
Instagram: N/A
Pocket Girl Facts: Joined on March 2017 and left in December 2017

Jua


Birth name: Hyeri Kim (김혜리)
Stage Name: Jua
Position: Vocalist
Birthday: Monday June 3, 1996
Zodiac: Gemini
Height: N/A
Weight: N/A
Blood Type: N/A
Home Town: Iksan, North Jeolla Province, South Korea
Instagram: N/A
Pocket Girl Facts: A Member of Pocket Girls from 2015-2016

Yina


Birth name: Yina (Ryu Yina)
Stage Name: Yina
Position: Vocalist
Birthday: N/A
Zodiac: N/A
Height: N/A
Weight: N/A
Blood Type: N/A
Home Town: N/A
Instagram: N/A
Pocket Girl Facts: Was in Pocket Girls from October 2016- March 2017 , Was in another band called "Tweety" under the stage name "Yuriel" , Currently in another band called AiRiSu (아이리수)

Bom Su Yeon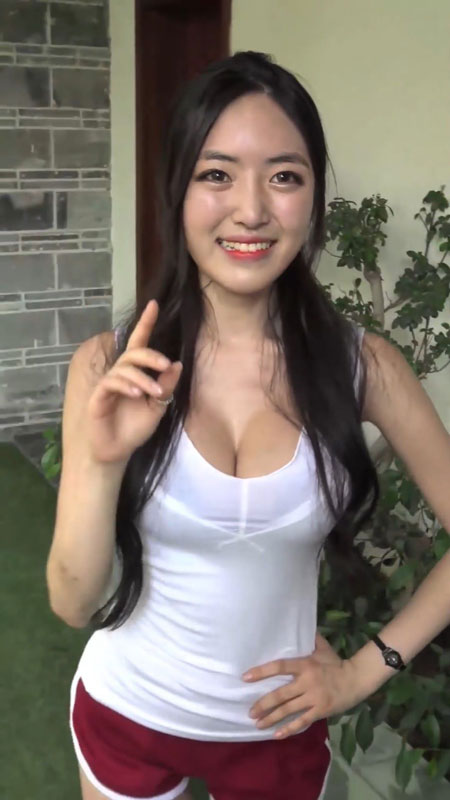 Birth name: Bom Su Yeon (봄수연)
Stage Name: Suyeon
Position: Vocalist
Birthday: Thursday May 13, 1993
Zodiac: Taurus
Height: 168 cm (5'6″)
Weight: 50 kg (110 lbs)
Blood Type: N/A
Home Town: N/A
Instagram: N/A
Pocket Girl Facts: A Member of Pocket Girls from July 2015 – November 2015

Most Popular Video